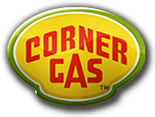 Terms of Use
The Corner Gas website, located at www.cornergas.com and www.cornergas.ca (the "Website"), is licensed and operated by Pants Online Inc. ("Pants Online", "we", "us", "our") and is being made available to you subject to the following terms of use ("Terms of Use"). By accessing and using this Website, you agree to be bound by the Terms of Use set forth herein. If you do not agree with these Terms of Use, your sole recourse is to leave the Website immediately.
These Terms of Use may be updated by us from time to time without notice to you. It is important to refer to these Terms of Use from time to time to make sure that you are aware of any additions or revisions that we may have made. Your continued use of the Website constitutes your acceptance of any modifications to these Terms of Use.

Service Description
The Website provides users with access to information about the television show, Corner Gas, as well as a host of related interactive and other on-line experiences, and the opportunity to purchase Corner Gas merchandise and/or services (the "Service"). Pants Online may augment, change, suspend, modify or discontinue any aspect of the Website or the Service at any time without notice.

Ownership/Restrictions on Use
The Corner Gas trade-marks including CORNER GAS, DOG RIVER, THE HOWLER, THE RUBY and their associated logos, are owned by Prairie Pants Productions Inc. and used under license. The Service and any and all data, graphics, photographs, images, audio, video, software, trademarks, service marks, trade names and other information related thereto (collectively, the "Content") is owned by Pants Online and/or its third party licensors. The Content is protected by Canadian and international copyright and trademark laws.
The Content is for your personal, non-commercial use only. You may not modify, copy, reproduce, publish, post, transmit, distribute, perform, create derivative works from, transfer or sell any Content for other than personal, non-commercial use without the express prior written consent of Pants Online.


Links
The Website may contain hyperlinks to other World Wide Web sites which are owned and operated by unaffiliated third parties ("Other Site(s)"). The hyperlinks to Other Sites are offered as a convenience, and do not constitute an endorsement by Pants Online of any Other Site, its resources, or its content. Pants Online will not be liable and makes no warranty or representation whatsoever as to the accuracy, timeliness and/or completeness of the information contained on such Other Sites.
You acknowledge and agree that your dealings with any third parties, including any merchants or advertisers linked to the Website, including payment for and delivery of goods and services, and all other terms, conditions, representations and warranties related to such dealings, are solely between you and such third parties. You agree that Pants Online will not be responsible or liable in any way for any loss or damage of any kind incurred as a result of, or in connection with, any such dealings or transactions.
Pants Online reserves the right to deny or revoke permission to link to the Website from any Other Site for any reason in our sole discretion.

Disclaimer/Limitation of Liability
Although we strive to update and keep accurate as much as possible the content contained on the Website, errors and/or omissions may occur.
ACCORDINGLY, THIS WEBSITE, INCLUDING ALL CONTENT MADE AVAILABLE ON OR ACCESSED THROUGH OR SENT FROM THE WEBSITE, IS PROVIDED ON AN "AS IS" AND "AS AVAILABLE" BASIS. PANTS ONLINE DISCLAIMS ALL WARRANTIES, EXPRESS OR IMPLIED, INCLUDING, BUT NOT LIMITED TO, IMPLIED WARRANTIES AND CONDITIONS OF MERCHANTABILITY, FITNESS FOR A PARTICULAR PURPOSE, AND NON-INFRINGEMENT. PANTS ONLINE DOES NOT WARRANT THAT THE FUNCTIONS CONTAINED IN THE WEBSITE OR ANY CONTENT CONTAINED THEREIN WILL BE UNINTERRUPTED OR ERROR-FREE; THAT DEFECTS WILL BE CORRECTED; OR THAT THE WEBSITE OR THE SERVERS THAT MAKE IT AVAILABLE ARE FREE OF VIRUSES OR OTHER HARMFUL COMPONENTS.
PANTS ONLINE SHALL NOT BE LIABLE FOR ANY DIRECT, INDIRECT, INCIDENTAL, SPECIAL OR CONSEQUENTIAL DAMAGES THAT MAY RESULT FROM OR IN CONNECTION WITH THE USE OR, OR THE INABILITY TO USE, OR FROM ANY ERRORS OR OMISSIONS CONTAINED ON, THE WEBSITE OR ANY CONTENT OR SERVICE THEREIN, EVEN IF PANTS ONLINE HAS BEEN ADVISED OF THE POSSIBILITY OF SUCH DAMAGES.
THE VIEWS EXPRESSED BY PARTICIPANTS AT "THE RUBY" AND OTHER AREAS OF THIS WEBSITE ARE NOT NECESSARILY SHARED BY PANTS ONLINE INC. OR ANY OTHER COMPANY OR INDIVIDUAL RELATED IN ANY WAY TO PANTS ONLINE INC. OR THIS WEBSITE.
APPLICABLE LAW MAY NOT ALLOW THE LIMITATION OR EXCLUSION OF LIABILITY FOR INCIDENTAL OR CONSEQUENTIAL DAMAGES, SO THE ABOVE LIMITATION OR EXCLUSION MAY NOT APPLY TO YOU. IN NO CIRCUMSTANCE WILL LIABILITY EXCEED THE AMOUNT PAID FOR A GIVEN SERVICE.

Indemnity
You agree to defend, indemnify and hold harmless Pants Online Inc., CTV Television Inc., their respective affiliates, officers, employees, shareholders, agents, and licensors from and against any and all costs, claims, fines, penalties, demands, investigations, liabilities, losses, damages, judgments, settlements, costs and expenses, including reasonable legal and accounting fees arising out of or in connection with (a) Your Content; and/or (b) your (or anyone acting under your password or username) use of this Website, or any alleged violation by you of these Terms of Use.
Notwithstanding the foregoing, Pants Online retains the exclusive right to defend, settle, and pay any and all claims, demands, proceedings, suits, actions or causes of actions which are brought against Pants Online and in no event shall you settle any such claim without our prior written approval.

Entire Agreement
These Terms of Use, the Privacy Policy, and any other terms and conditions posted on the Website from time to time, constitute the entire agreement between you and Pants Online with respect to the use of the Website.

Governing Law
These Terms of Use are to be governed by and construed in accordance with the laws of the Province of Ontario and the laws of Canada applicable therein. Any legal action concerning these Terms of Use on this Website must be brought within one (1) year after the claim or cause of action arises and must be brought in the Province of Ontario or British Columbia.

Severability
If any provision of the Terms of Use shall be unlawful, void, or for any reason unenforceable, then such provision shall be severable from these Terms of Use and shall not affect the validity and enforceability of any remaining provisions.

How to Contact Us
If you have any questions, comments or concerns about the Website or these Terms of Use, you may reach us in the following ways:


Pants Online Inc.,
Re: Terms of Use
1831 College Avenue
Regina, SK
Canada
S4P 4V5

Last updated: April 24, 2009.