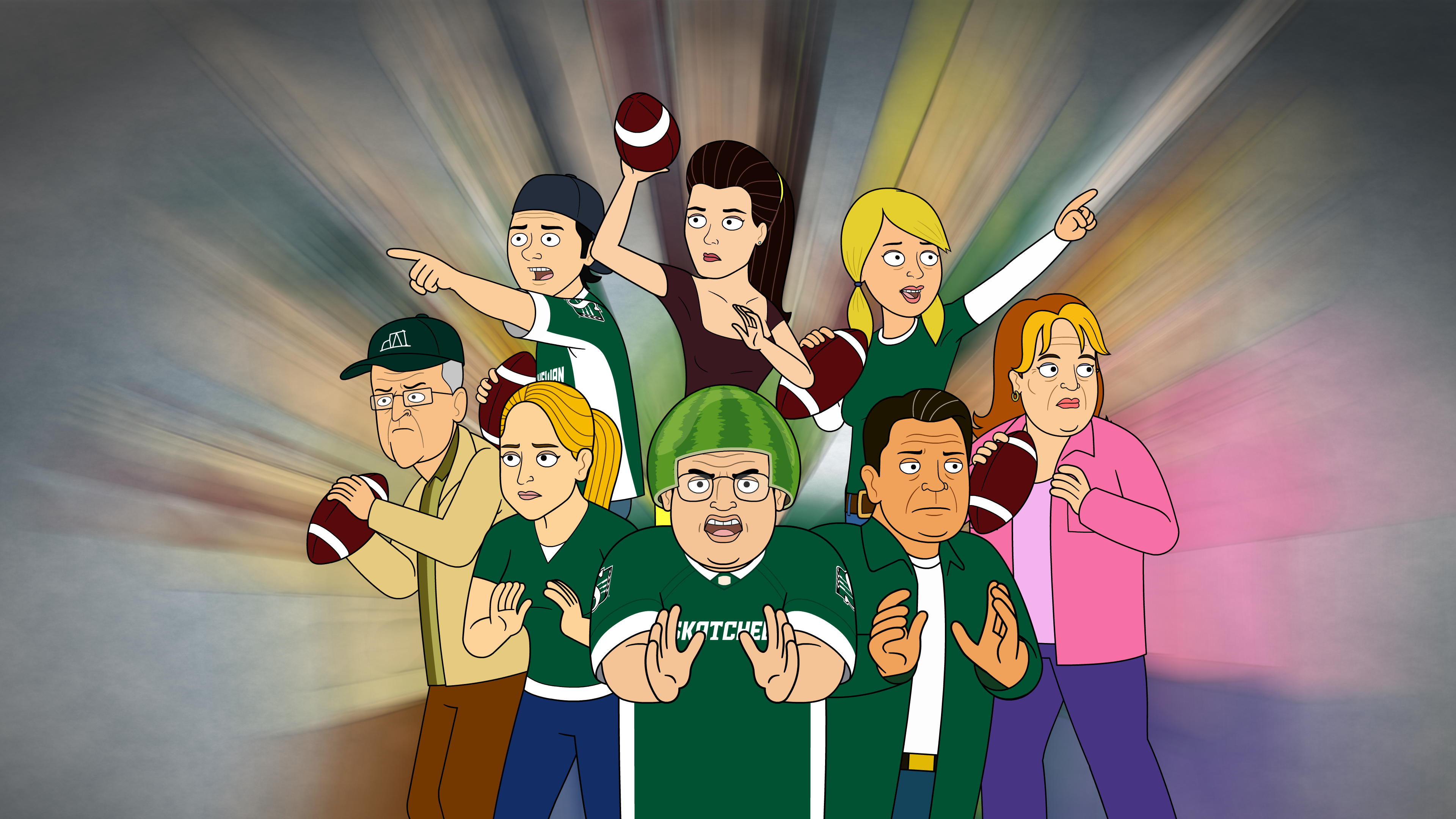 The Full Dog River Experience Contest
Watch Corner Gas Animated on Comedy and enter to win the Full Dog River Experience!
You could win a trip for two to Regina, SK to catch a Saskatchewan Roughriders CFL home game and do a walking tour of Rouleau, Saskatchewan, aka Dog River!
Entering is easy:
Watch all 13 episodes of Corner Gas Animated on Comedy (Mondays at 8 p.m. ep) or catch up on Comedy Go!;
Pay close attention to the "Corner Gas Animated" sign in the opening credits! Each time the bird lands on the sign … a single letter falls off. The 13 letters that fall at the beginning of the 13 episodes of Corner Gas Animated – one letter per episode – are all part of an anagram and make up a 13-letter "secret phrase"…

When you think you know the secret phrase, enter the contest below – you can enter once a week!
Contest is open to residents of Canada only. Full contest rules available here: English / French

The contest is now closed.