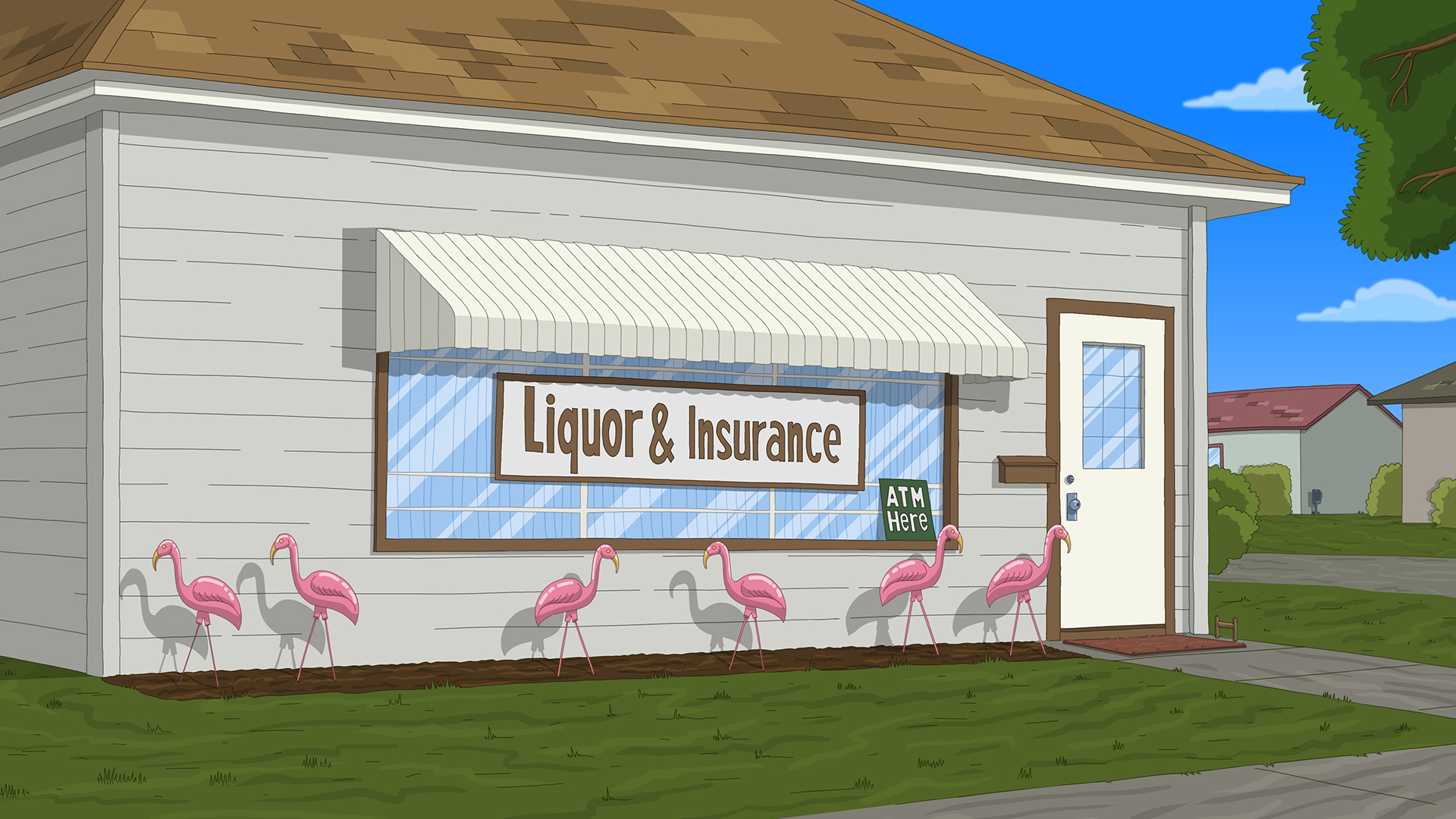 BRENT LeROY

Thirty-five-year-old proprietor of Corner Gas gas station. Son of Oscar and Emma and best friend to Hank. Popular and well-liked, Brent is laid back with a quick wit.

BUCK-FIFTY

Outrageous cost of a cup of java at The Ruby.

CORNER GAS

A roadside gas station and convenience store, just outside of Dog River, operated by Brent LeRoy. Attached next door is The Ruby Café.

DAVIS QUINTON

Senior officer for the Regional Police Force in Dog River, Davis commands himself as well as partner Karen Pelly. He's a fairly good cop, and does his job, but he's the senior officer in town, so if he wants to catch a nap in his cruiser, who's going to stop him?

DOG RIVER DOGS

Local hockey team featuring "star" players Brent, Hank and Davis.

DOG RIVER LIQUOR STORE

Place where you get your booze…and your insurance.

DOG RIVER

Small prairie town, population 450, south west of Saskatoon. Hometown of Brent Leroy.

EMMA LeROY

Long-suffering wife of Oscar. A strong-willed, no-nonsense prairie woman, she is the family matriarch and voice of wisdom. Plus she can kick both her son and husband's asses.

FITZY

Insecure mayor of Dog River. He's got the job because nobody else wants it.

HANK YARBO

Brent's best bud since Grade 1, Hank is the kind of guy who always says the wrong thing at the wrong time. Not dumb by any means, Hank has a "different" approach to things.

JENNIFER

Karen's nickname for her billy club.

KAREN PELLY

The other half of Dog River's police force, Karen is a bit of a keener, but not overly. She's just rather enthusiastic about the fact that she's a cop now – something she's dreamed of since she was eleven.

LACEY BURROWS

A dark-haired beauty, Lacey inherited her aunt's roadside coffee shop, which she names in her honour (see "The Ruby"). Strong-willed and very smart, Lacey has an outsider's view of the goings on in Dog River.

OSCAR LeROY

Curmudgeonly former owner of Corner Gas and resident know-it-all. Father to Brent, he often locks horns with his son on how to run the gas station, despite being retired. Husband to Emma, whom he drives to wit's end.

PAUL KINISTINO

Owner and proprietor of Dog River Hotel and Bar.

TANNER

Wanda's six-year-old son, the nightmare of every babysitter, old and young, who ply their trade in Dog River.

THE HOWLER

Dog River's community newspaper.

THE RUBY

Coffee shop attached to Corner Gas operated by Lacey Burrows, the Toronto-raised niece of Ruby. Lacey named the restaurant after her aunt after she took over.

THE WORLD'S SECOND BIGGEST HOE

Dog River's newest tourist attraction.

WANDA DOLLARD

Brent's indispensable retail assistant, Wanda spends most of her days trying to figure out what planet Brent and his friends came from. Smarter than you think she is, Wanda is a hard-nosed, take-no-crap kind of lady, with a kid at home and no man in her life.

WULLERTON (spit)

Rival, neighbouring town that prompts any Dog Riverite who utters its name to spit.