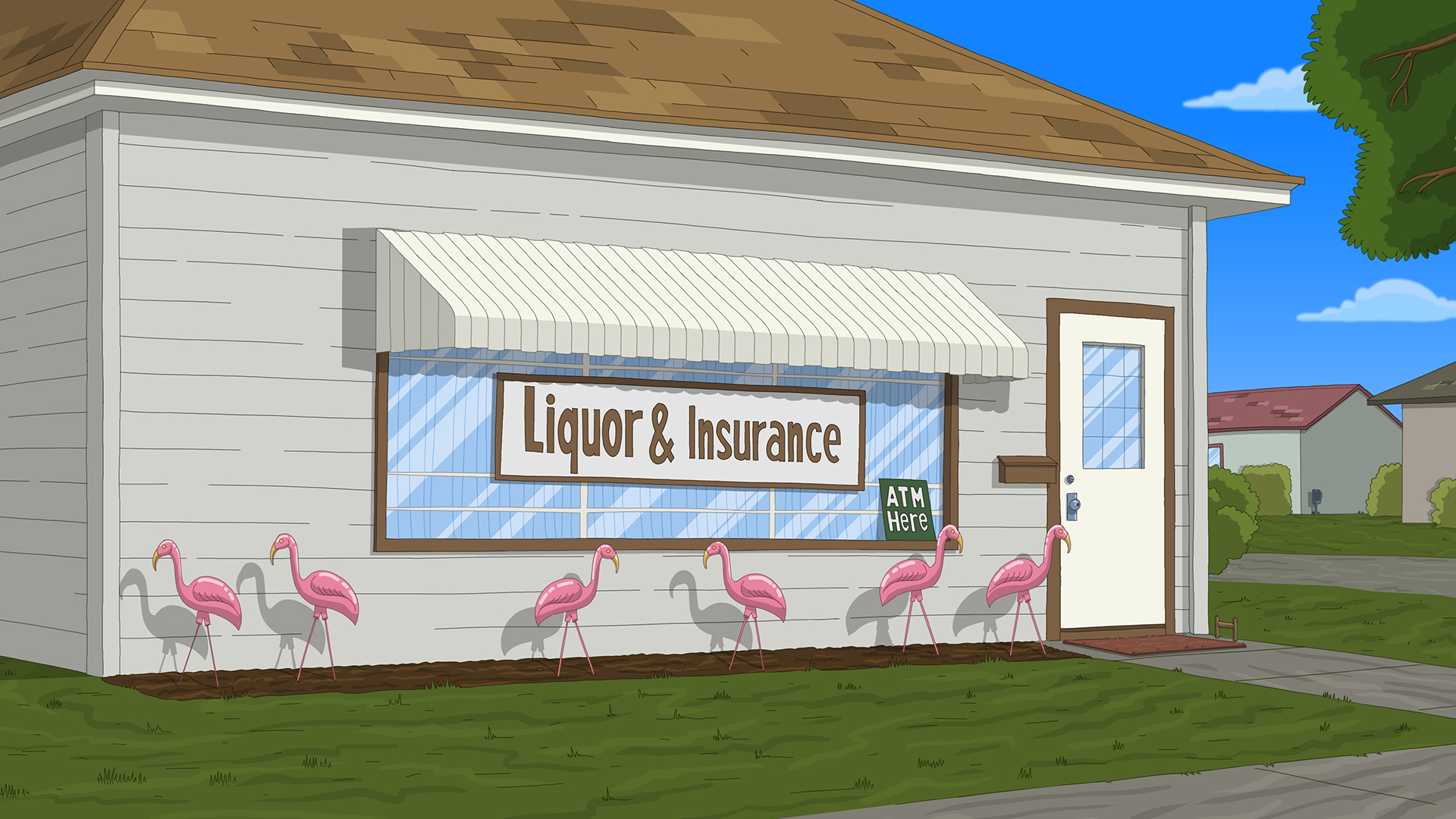 Brent Butt loves comic books and is a talented illustrator, having originally worked as a graphic artist and cartoonist in the newspaper and advertising business.
At the age of 20, Brent and a friend started a comic book series called Existing Earth, which was nominated for a Golden Eagle Award.
After high school, Brent was accepted into the animation program at Sheridan College. He thought a career in animation would be a good fall back, should his dream of becoming a stand-up comedian not pan out. During his first week at Sheridan, he realized the urge to do stand-up was too great. He chose to leave Sheridan and pursue a career in stand-up comedy.
Corner Gas Executive Producers Brent Butt, David Storey and Virginia Thompson had talked about the idea of an animated version of the series when making the original sitcom because of Brent's love of comics and his talent as an illustrator. They never took the idea seriously until after Corner Gas: The Movie when fans demanded more Corner Gas.
Corner Gas Animated has brought life full circle for Brent. He no longer has to choose between stand-up and animation, as he tours the country performing comedy while also showrunning his first animated television series.
Beyond writing, acting and producing duties, Brent is involved in every aspect of production. He oversees design, revises storyboards for each episode, and occasionally does character concept art for Corner Gas Animated.
Brent drew the original concept art of the Corner Gas sign that appears in the original Corner Gas sitcom, Corner Gas: The Movie and Corner Gas Animated.
"Created by Brent Butt" under the Corner Gas Animated sign in the show opener is a custom font using Brent Butt's handwriting. To create the font, Brent went into the studio to draw the alphabet in upper and lower case letters.
The Corner Gas sign, which hung on the post outside the gas station, has been residing at CTV's head office in Toronto since the original series completed production in 2009. It was specially packaged and travelled 5,346 km (round trip) to be seen again in the movie.
The original Corner Gas cast has worked together for over a decade on Corner Gas the sitcom, Corner Gas: The Movie and now Corner Gas Animated. Sadly, Janet Wright passed away before Corner Gas Animated began production. Janet's family felt she would have wanted the character of Emma to live on, and suggested her friend Corrine Koslo for the role. The producers auditioned Corrine and found she was perfect for the part.
The original cast of Corner Gas – Brent Butt, Gabrielle Miller, Fred Ewaniuck, Nancy Robertson, Eric Peterson, Janet Wright, Lorne Cardinal and Tara-Spencer Nairn were consulted on the creation of their animated characters and approved their character designs.
Typically, Hollywood studios conduct individual cast recordings for their animated series and features. For Corner Gas Animated, the entire cast recorded each episode together, virtually sync'd in real time out of two studios in Toronto and Vancouver. The producers felt it was the next best thing to having a set, allowing the actors to play into their natural chemistry, leading to a more authentic result.
In Corner Gas Animated, you'll see Brent and Hank as pirates, Brent and Wanda as kids, Lacey and Hank as teenagers, a unicorn fighting a Sasquatch, a frozen hippopotamus attack, Dog River in the apocalypse, and other surprising situations.
Superman, Batman, Archie, Betty, Veronica, Jughead, The Hulk, Bugs Bunny, Daffy Duck and many other iconic cartoon and comic book characters have been referenced in the scripts of Corner Gas the sitcom, Corner Gas: The Movie and Corner Gas Animated.
Corner Gas Animated is made entirely in Canada, which is a rarity in adult primetime animation. Most North American animated series do the pre-production in their home country and ship production off shore. The producers chose to make the entire series in Canada as a quality control measure and to ensure all aspects of production captured Corner Gas' unique brand of comedy.
It takes animators one full day to create an estimated 15 seconds of animation.
Approximately 116 people work on the show – including 60 people in the animation studio who work over 136,800 hours to animate each episode. That's a total of 1,778,400 hours of animation for the entire season!
The Corner Gas – Dog River Walking Tour launched in July 2017 to commemorate Canada's 150th birthday. Dog River is the fictional town featured in the Corner Gas television franchise. The digitally interactive, self-guided tour includes: the town hall, downtown Dog River, Oscar & Emma's house, original site of the gas station and The Ruby diner (dismantled due to structural issues in November 2016), grain elevator, water tower and Corner Gas character cut outs for photo opportunities. If you make a special request, the Post Office in Rouleau, SK, will stamp your postcard with a Dog River cancellation stamp. Corner Gas commemorative bronze plaques with QR codes are located at points of interest on the tour. Postcard-sized maps of the tour are available at the Rouleau Community Complex, Tourism Regina, and are available for download here. 
The words "Dog River" were painted on the side of the grain elevator in Rouleau, SK, during shooting of the original Corner Gas sitcom and they remain there to this day.