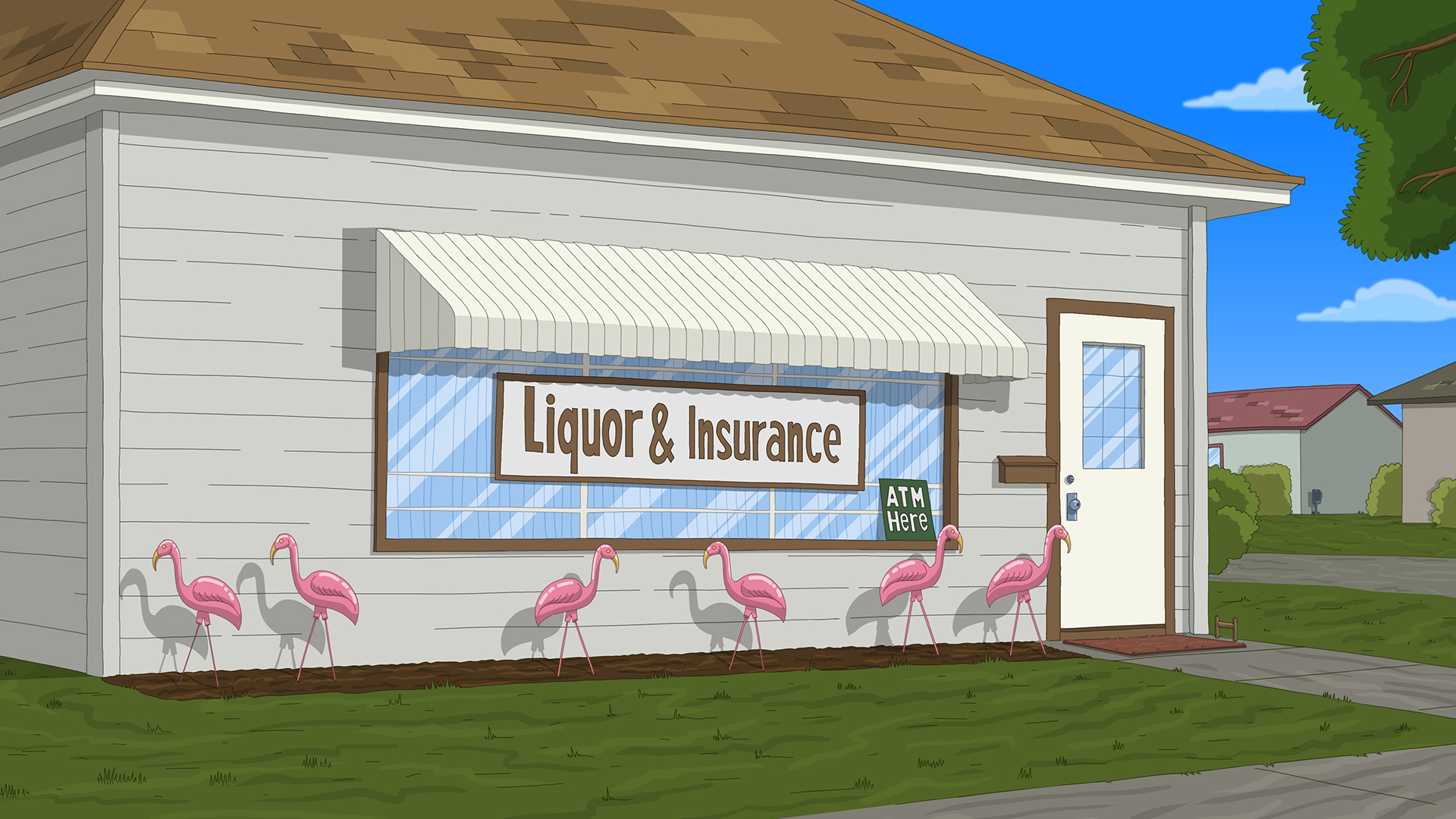 The Corner Gas website, located at www.cornergas.com and www.cornergas.ca (the "Website"), is licensed and operated by Prairie Pants Productions Inc. ("Prairie Pants", "we", "us", "our") and is being made available to you subject to the following terms of use ("Terms of Use") and our Privacy Policy. By accessing and using this Website, you agree to be bound by the Terms of Use set forth herein and our Privacy Policy. If you do not agree with these Terms of Use or the Privacy Policy, your sole recourse is to leave the Website immediately.
These Terms of Use may be updated by us from time to time without notice to you. It is important to refer to these Terms of Use from time to time to make sure that you are aware of any additions or revisions that we may have made. Your continued use of the Website constitutes your acceptance of any modifications to these Terms of Use.
Service Description
The Website provides users with access to information about all things Corner Gas – the television shows – Corner Gas and Corner Gas Animated, the movie and the tourist attraction, as well as a host of related interactive and other on-line experiences, including videos, blogs, contests and promotions, and the opportunity to purchase Corner Gas merchandise and/or services (the "Service"). Prairie Pants may augment, change, suspend, modify or discontinue any aspect of the Website or the Service at any time without notice.
Ownership/Restrictions on Use
The Corner Gas trade-marks including CORNER GAS, DOG RIVER, THE HOWLER, THE RUBY and their associated logos, the images of the CORNER GAS animated characters, and any videos are all owned byPrairie Pants Productions Inc.and used under license. The Service and any and all data, graphics, photographs, images, audio, video, software, trademarks, service marks, trade names and other information related thereto (collectively, the "Content") is owned by Prairie Pants and/or its third party licensors. The Content is protected by Canadian and international copyright and trademark laws and no reproduction is permitted without prior authorization from Prairie Pants Productions Inc.
Links
The Website may contain hyperlinks to other World Wide Web sites which are owned and operated by unaffiliated third parties ("Other Site(s)"). The hyperlinks to Other Sites are offered as a convenience, and do not constitute an endorsement by Prairie Pants of any Other Site, its resources, or its content. Prairie Pants will not be liable and makes no warranty or representation whatsoever as to the accuracy, timeliness and/or completeness of the information contained on such Other Sites.
You acknowledge and agree that your dealings with any third parties, including any merchants or advertisers linked to the Website, including payment for and delivery of goods and services, and all other terms, conditions, representations and warranties related to such dealings, are solely between you and such third parties. You agree that Prairie Pants will not be responsible or liable in any way for any loss or damage of any kind incurred as a result of, or in connection with, any such dealings or transactions.
To ensure that information regarding Prairie Pants Services is communicated accurately to the public, please adhere to the following linking guidelines: You may not hyperlink to our Website or use any trademark, logo or other proprietary graphic appearing on this Website or that is owned by or licensed to Prairie Pants to link to the Website (or for any other purpose) without our prior written approval; Prairie Pants does not approve of any deep linking; Prairie Pants does not approve of inline linking or framing. Do not import content from the Website or link to images on servers on which the Website is hosted for the purpose of placing the content or images on any other web pages or sites; and Prairie Pants does not approve of remote or hot linking.
Prairie Pants reserves the right to deny or revoke permission to link to the Website from any Other Site for any reason in our sole discretion.
User Submissions
We may now or in the future permit you to post, upload, transmit through or otherwise provide through the Website (collectively, "submit") messages, text, illustrations, files, images, graphics, photos, comments, sounds, music, videos, information (e.g., your name, e-mail address, etc.) and other content (collectively "User Submission").
You agree not to submit any User Submission protected by copyright, trademark, patent, trade secret, moral right, or other intellectual property or proprietary right without the express permission of the owner of the respective right. You are solely liable for any damage resulting from your failure to obtain such permission or from any other harm resulting from your User Submission. Furthermore, you represent and warrant that your User Submission:
– will be truthful, non-misleading and non-deceptive;
– will not contain any material which is tortious (e.g., defames or invades the privacy of any person or business, etc.), obscene, offensive, hateful or inflammatory;
– will not promote sexually explicit material or violence, or promote discrimination based on race, sex, religion, nationality, disability, sexual orientation or age;
– does not breach any legal duty you owe to a third party, such as a contractual duty or a duty of confidence;
– will not be threatening, abuse or invade another's privacy, or provided with an intent to harass, upset or embarrass any other person;
– will not be provided with an intent to impersonate any person, to misrepresent your identity or affiliation with any person, or to falsely give the impression that your User Submission comes from someone else;
– will not be deemed, in the sole and absolute discretion of Prairie Pants, to contain, depict, include, discuss or involve, without limitation, any of the following: nudity; alcohol/drug consumption or smoking; explicit or graphic sexual activity, or sexual innuendo; crude, vulgar or offensive language and/or symbols; derogatory characterizations of any ethnic, racial, sexual, religious or other groups; content that endorses, condones and/or discusses any illegal, inappropriate or risky behaviour or conduct; personal information of individuals, including, without limitation, names, telephone numbers and addresses (physical or electronic); commercial messages, comparisons or solicitations for products or services other than services of Prairie Pants; any identifiable third party products, trade-marks, brands and/or logos, other than those of Prairie Pants; conduct or other activities in violation of these Terms of Use; and/or any other content that is or could be considered inappropriate, unsuitable or offensive, all as determined by Prairie Pants in its sole and absolute discretion;
– will not contains any viruses, trojan horses, time bombs, or any other computer code, files or programs designed to interrupt, destroy or limit the functionality of any computer software or hardware or telecommunications equipment; and
– will not contain (in any format or media) any music, logos, trade-marks or copyrighted materials (e.g. photographs, pictures, texts, lyrics, etc.) unless you have first obtained consent from the owner of such materials.
Prairie Pants may monitor, edit or remove any User Submission for violation of the letter or spirit of these terms, or for any other lawful reason. However, we have no obligation to look for, edit or remove any User Submission for any reason including, without limitation, violation of these terms.
Any User Submission you submit to Prairie Pants through this Website, by electronic mail or otherwise, including any data, questions, comments, ideas, suggestions, or the like is, and will be treated as non-confidential and non-proprietary. Anything you submit may be used by Prairie Pants for any purpose, including, but not limited to, reproduction, disclosure, transmission, publication, broadcast and posting. Furthermore, Prairie Pants is free to use any ideas, concepts, know-how, techniques or other information contained in any communication you send us for any purpose whatsoever including, but not limited to, developing, manufacturing and marketing products or services using such information. Prairie Pants will not compensate you in any way for any such information, nor will the information be returned to you. Any such submission constitutes your irrevocable assignment and transfer, without additional consideration, to Prairie Pants of all right, title and interest in all information included in the submission, including, but not limited to, all copyrights, trademarks or other intellectual property rights, and a waiver of moral rights in favour or Prairie Pants. You agree to execute any additional documents that may be required by Prairie Pants to confirm such assignment.
Disclaimer/Limitation of Liability
Although we strive to update and keep accurate as much as possible the content contained on the Website, errors and/or omissions may occur.
ACCORDINGLY, THIS WEBSITE, INCLUDING ALL CONTENT MADE AVAILABLE ON OR ACCESSED THROUGH OR SENT FROM THE WEBSITE, IS PROVIDED ON AN "AS IS" AND "AS AVAILABLE" BASIS. PRAIRIE PANTS DISCLAIMS ALL WARRANTIES, EXPRESS OR IMPLIED, INCLUDING, BUT NOT LIMITED TO, IMPLIED WARRANTIES AND CONDITIONS OF MERCHANTABILITY, FITNESS FOR A PARTICULAR PURPOSE, AND NON-INFRINGEMENT. PRAIRIE PANTS DOES NOT WARRANT THAT THE FUNCTIONS CONTAINED IN THE WEBSITE OR ANY CONTENT CONTAINED THEREIN WILL BE UNINTERRUPTED OR ERROR-FREE; THAT DEFECTS WILL BE CORRECTED; OR THAT THE WEBSITE OR THE SERVERS THAT MAKE IT AVAILABLE ARE FREE OF VIRUSES OR OTHER HARMFUL COMPONENTS.
PRAIRIE PANTS SHALL NOT BE LIABLE FOR ANY DIRECT, INDIRECT, INCIDENTAL, SPECIAL OR CONSEQUENTIAL DAMAGES THAT MAY RESULT FROM OR IN CONNECTION WITH THE USE OR, OR THE INABILITY TO USE, OR FROM ANY ERRORS OR OMISSIONS CONTAINED ON, THE WEBSITE OR ANY CONTENT OR SERVICE THEREIN, EVEN IF PRAIRIE PANTS HAS BEEN ADVISED OF THE POSSIBILITY OF SUCH DAMAGES.
APPLICABLE LAW MAY NOT ALLOW THE LIMITATION OR EXCLUSION OF LIABILITY FOR INCIDENTAL OR CONSEQUENTIAL DAMAGES, SO THE ABOVE LIMITATION OR EXCLUSION MAY NOT APPLY TO YOU. IN NO CIRCUMSTANCE WILL LIABILITY EXCEED THE AMOUNT PAID FOR A GIVEN SERVICE.
Indemnity
You agree to defend, indemnify and hold harmless Prairie Pants Inc., Bell Media Inc., their respective affiliates, officers, employees, shareholders, agents, and licensors from and against any and all costs, claims, fines, penalties, demands, investigations, liabilities, losses, damages, judgments, settlements, costs and expenses, including reasonable legal and accounting fees arising out of or in connection with (a) your User Submission; (b) your use of this Website, or any alleged violation by you of these Terms of Use; (c) any violation of any rights of a third party by you; (d) any violation of applicable law; and (e) any of your acts or omissions.
Notwithstanding the foregoing, Prairie Pants retains the exclusive right to defend, settle, and pay any and all claims, demands, proceedings, suits, actions or causes of actions which are brought against Prairie Pants and in no event shall you settle any such claim without our prior written approval.
Entire Agreement
These Terms of Use, the Privacy Policy, and any other terms and conditions posted on the Website from time to time, constitute the entire agreement between you and Prairie Pants with respect to the use of the Website.
Governing Law
These Terms of Use are to be governed by and construed in accordance with the laws of the Province of Ontario and the laws of Canada applicable therein. Any legal action concerning these Terms of Use on this Website must be brought within one (1) year after the claim or cause of action arises and must be brought in the Province of Ontario or British Columbia.
Severability
If any provision of the Terms of Use shall be unlawful, void, or for any reason unenforceable, then such provision shall be severable from these Terms of Use and shall not affect the validity and enforceability of any remaining provisions.
How to Contact Us
If you have any questions, comments or concerns about the Website or these Terms of Use, you may reach us in the following ways:
Prairie Pants Productions Inc.
Re: Terms of Use
15 Beaufort Rd.
Toronto, ON
Canada
M4E 1M6
Corner Gas is a trademark of Prairie Pants Productions Inc., used with permission.